Cupid shot me with his bow. I have fallen in love. My love for all things beauty, glamour, and makeup runs deep. I love everything– eyeshadow, foundation, mascara. The truth is I have to say that there's no beauty product I admire more than gorgeous lipstick. A good lipstick will have you feeling like you're worth more than just chocolates and roses. A good lipstick can make any outfit pop and appear effortless– especially red or pink lipstick. I have many pink and red lipstick shades that I've worn that have ultimately become my favorites and are regulars in my makeup bag year-round (not just on February 14th).
If you're looking for ideas for your Valentine's Day (or night) makeup look, the first thing you should know is you can never go wrong with pink or red lips. They are classic colors of beauty. Just listen to Cupid and wear your heart on your lips and not your sleeves this Valentine's Day with 12 beautiful pink and red lipsticks for any skin tone.
Disclaimer: Heads up! My posts contain affiliate links. If you buy something through one of those links, you won't pay a penny more, but I'll get a small commission, which helps keep the lights on. Thanks!
This guide will cover:
shades for any skin tone
my favorite red/ pink lipsticks
classic red/pink shades
ideas to complete your Valentine's Day makeup look
Favorite Classic Pink Lipsticks
Bring out your soft and compassionate side with any shade of pink lipstick. These feminine lipstick colors will definitely have you feeling "pretty in pink" and are perfect for any skin tone.
M.A.C Candy Yum Yum (Pink)
Candy Yum Yum gives a full-face attitude! It's a super bright Barbie pink color that is perfect for any Valentine's Day look. Although Candy Yum Yum is a matte finish, it doesn't dry out your lips and will have you and your date wanting to pucker up all night long.
Fenty Beauty Unlocked Stunna Lip Paint (Pink)
Honestly, any color from the Stunna Lip Paint collection is a must-have. If you haven't tried the collection yet, this guide will inspire you to check it out. Several shades from the Stunna Lip Paint collection make this list! Unlocked is a vivid pink that you can wear all day. Your lips are guaranteed to be kissable and smooth.
Fenty Beauty Uncuffed Stunna Lip Paint (Pink)
This rosy mauve color is so pretty. Lipsticks from this collection have a soft matte finish– so dry lips are impossible! What makes this pink lipstick a classic is its versatility for every skin tone. It appears pink but can also be a pale, purple-ish color.
M.A.C Flat Out Fabulous (Pink)
Flat Out Fabulous is a beautiful, bright magenta lipstick with a matte finish. It is a super fun color if you are in the mood to feel fabulous on Valentine's Day. This shade of lipstick comes from M.A.C's Retro Matte collection (along with Ruby Woo— another shade on this list of classic pink/red lipsticks for Valentine's Day).
Fenty Beauty Flamingo Acid MatteMoiselle (Pink)
Flamingo Acid is the exception to the rule. It is a lightweight, ultra-slim lipstick that glides on creamy and stays put. I love Flamingo Acid because it defines my lip curves and gives me fuller lips.
Fenty Beauty Fu$$y Gloss Bomb (Pink)
If you are not in the mood for lipstick, you can always go with a shiny gloss on Valentine's Day. The Fu$$y Gloss Bomb is an ultimate gotta-have-it lip stain. Why? It gives a shine like no other & is super hydrating. Fu$$y is the essential finishing touch to a Glossy Valentine's Day.
Favorite Classic Red Lipsticks
If you are passionate about red, you can never go wrong with this classic Valentine's Day color. These fiery lipsticks will make anyone fall in love!
Revlon ColorStay Satin Ink (Red)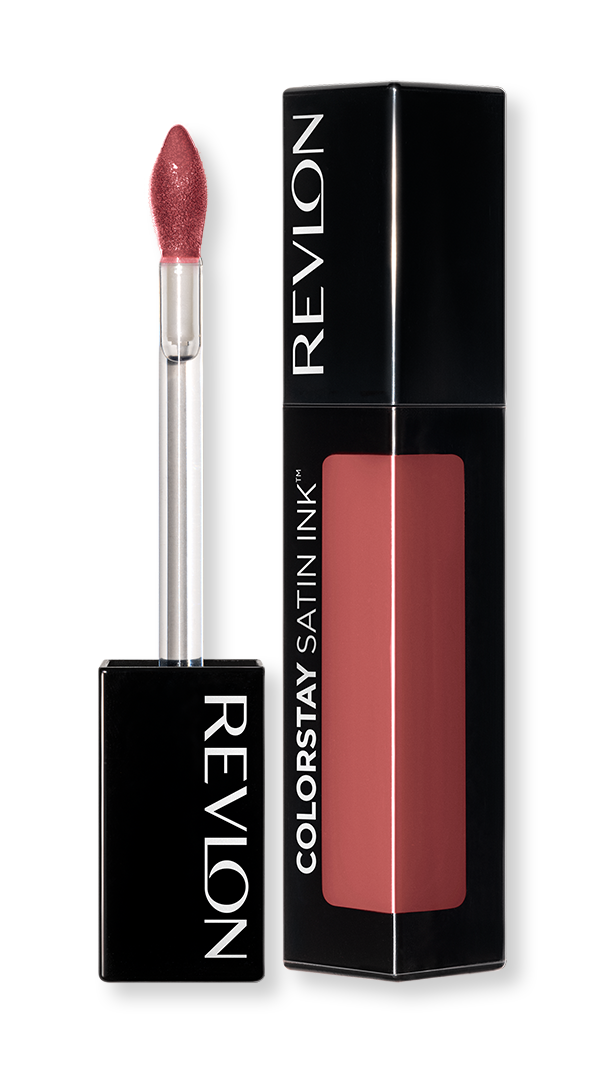 This all-new lipstick has become a new favorite in my makeup bag. I recently received this product from Influenster to review, and I fell in love with its smooth, creamy texture. The Satin Ink is a matte lipstick with a shine finish and is non-drying. (Price + Link)
M.A.C Ruby Woo (Red)
I mean… what hasn't been said about Ruby Woo that needs to be said? We love the woo! It is such a classic lipstick that continues to stand the test of time. It looks perfect on any lip! The Retro Matte Collection from M.A.C truly has some unforgettable shades.
Fenty Beauty Uncensored Stunna Lip Paint (Red)
If you are in the mood for uncensored activities for Valentine's Day, this lip paint is the perfect addition to the equation. The way the Stunna Lip Paint glides across the lips so smoothly will make this universal red irresistible to you (and anyone else for that matter).
Revlon ColorStay Matte Lite Crayon (Red)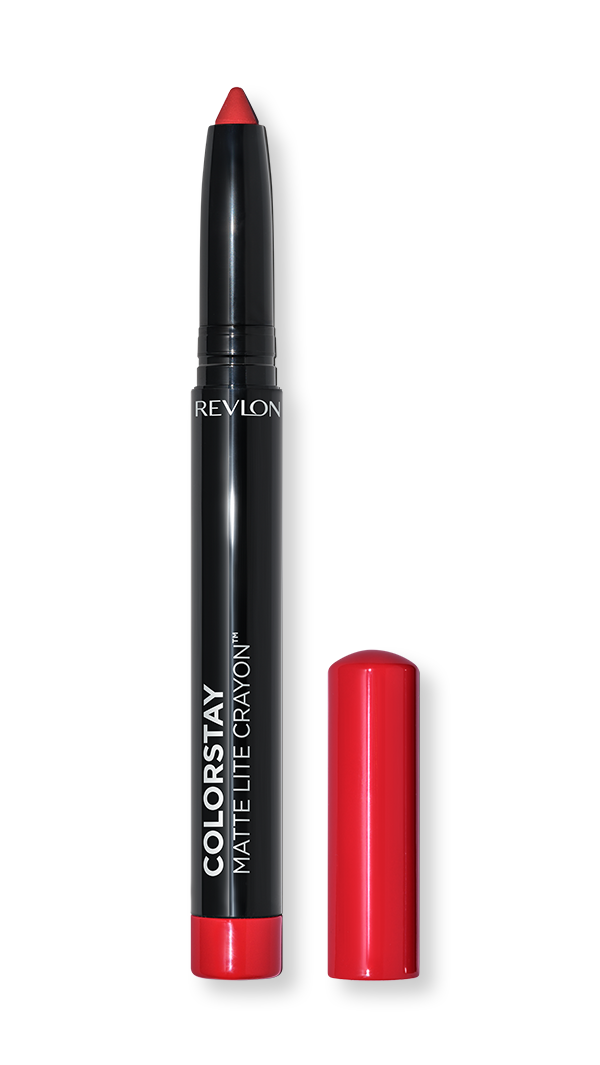 Another new lipstick that just got added to my list of favorites. This crayon is 30% lighter than your average lipstick. I primarily use this as a lip liner, but it does give full coverage.
Fenty Beauty Griselda MatteMoiselle (Red)
If you are into deep, bold colors, then Griselda is the girl for you. This lipstick shade is not as bright as most colors on this list, but it is still a gorgeous shade of lipstick. Griselda is a burgundy red with a matte finish. Fenty Beauty and Sephora no longer carry this lipstick, but here's a dupe I found online for $19.
M.A.C Sheen Supreme (New Temptation)
My first M.A.C lipstick ever. All hail New Temptation! I love everything about this lipstick. The color is a fire red that leaves the lips shiny like a pretty penny. Unfortunately, M.A.C discontinued New Temptation, so if you were interested in this red lipstick– you will not be able to purchase it. However, if you are really interested in trying it, there's a dupe you can try out.
There you have it. 12 classic pink and red lipsticks you must check out for Valentine's Day. These shades are perfect for day or night activities. The desire to wear pink or red has never been louder than on Valentine's Day.
Sign-up for my newsletter, #TheLewkDigest, to get free product guides to any of the products I mention on the blog.
Each product guide has
Features and Benefits
Honest reviews
Prices and Store Locations
Promotions, Discount Codes, and Coupons
Express your love for beauty this Valentine's Day with any of these classic lipstick shades. They are all tried and true!
Related: Is The New Celestial Odyssey Holiday Palette Worth Trying?
What are some of your favorite classic or new lipsticks? Have an idea for a shade that should be on the list? Leave me a comment below.